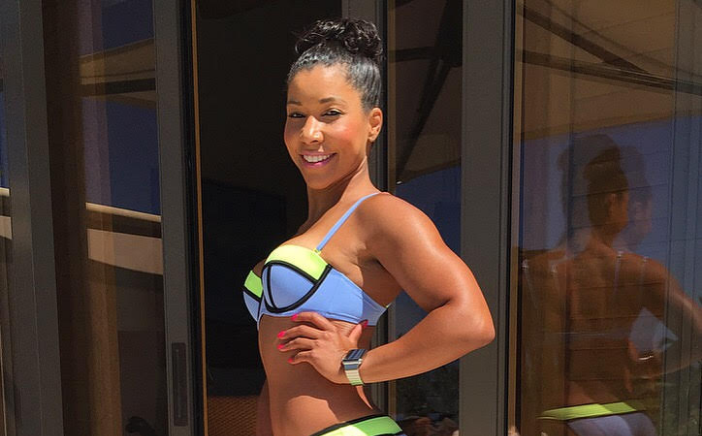 It's time for our 10 DAY BODY BLAST challenge!! The Challenge beings this Monday OCTOBER 5th! Everything you need is in The Clubwww.TheHollywoodTrainerClub.com! Join us! All you have to do is print out the 10 Day Workout Calendar. All of these workouts are in The Hollywood Trainer Club. Just click Exercises and then Virtual Gym. Once you are in the Virtual Gym select "10 Day Body Blast" and all the workouts will appear. Let's Go!!
 
 

10 TIPS TO KEEP YOU MOTIVATED
1) Schedule your workouts in advance in your smartphone just like any other important meeting, this is the meeting for your health.
2) Workout Buddy. You can motivate each other to stick to your workouts and push each other to do your best in each workout.
3) Change your perspective & view exercise as an opportunity to improve your health and decrease your risk of illness. You will always feel better after you are finished your workout so remember that even if you don't feel like going now, you will feel great when you are done!
4) Join a Community, like The Hollywood Trainer Club 
www.TheHollywoodTrainerClub.com
 or another supportive community. When you share your experiences with other people, you can grow and learn together.
5) Take on an exercise challenge. A designated time period like a 10, 20 or 30 day challenge so you are committed to a program for a length of time. We are currently about to start the 10Day Body Blast, challenging you to different workouts for 10days! Challenges can help you stay committed to your daily workouts.
6) Do workouts that you enjoy! If you enjoy your workout there is a greater chance that you will stay committed & consistent
7) Allow yourself to be a beginner and to progress. We all have to work hard at achieving our goals. Each time you complete your workout, you will be improving in your fitness parameters (cardio, strength, endurance, flexibility, etc.)
8) Try to get your workout completed in  the morning before you give your time to everyone & everything else and there will be a less likelihood of you canceling.
9) Try something new so your body can be challenged in new ways and you will learn something new about yourself. So if you normally do kickboxing class, try yoga or pilates.
Be open minded to new activities and new workouts.
10) Train for a 5km, 10k or Triathalon. Having an event to train for gives you something to work towards and enjoy when you have completed the race.
Get the FULL RECIPE  for this delicious Kiwi Kale Pineapple Smoothie in The Recipes A-Z section of the Club! Just click "Meals" then Recipes A-Z!
www.TheHollywoodTrainerClub.com.
Jam packed with VitaminC this delicious smoothie has over 300% of your daily recommended VitaminC, over 1200% of your daily recommend amount of VitaminK & over 400% of your daily recommend amount of VitaminA!