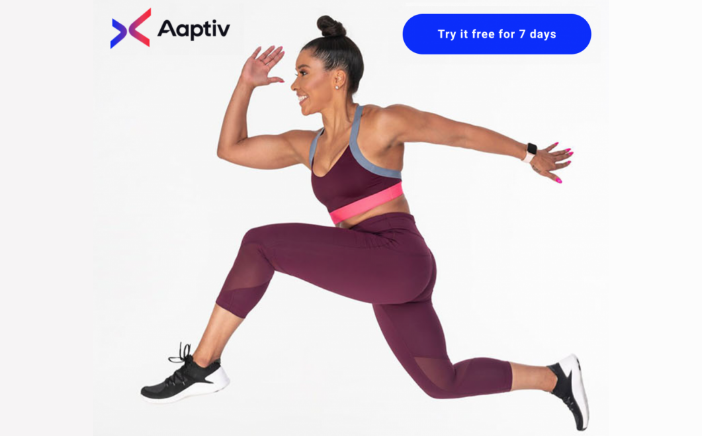 New Workouts!!!!!!! I'm so excited to share my new collection of "Audio Workouts" on Aaptiv designed to sculpt your body head to toe & give you a boost of energy! I have personally selected every heart pumping song that is on every workout to motivate you through each workout combined with 25+ years of experienced motivational coaching & exercise form cues! 10 new workouts using various methods of training:
80's & 90's Hip Hop Abs
80's & 90's Hip Hop Tread-N-Shed
Total Body HIIT/CardioSculpt
Interval Hills & Arms & Abs
Butt & Thigh Blast
Upper Body Blast
Total Body HIIT
PowerYoga
Run, Row & Abs
500 Calorie Burning Workout
Let's get you re-energized and have you feeling incredible! Let's goooooooo!
Get unlimited access to every workout free for 7 days.

"For more than 28 years, she's trained everyone from A-list celebrities to professional athletes to moms, homemakers, and busy professionals. Now Hollywood Trainer Jeanette Jenkins will train you with 10 audio classes from Aaptiv! In her uplifting, relatable style, she'll guide you through energizing HIIT, cardio, strength and yoga workouts for every level."
End boring workouts
Choose from over 2,500 music-driven, heart-pumping, sweat-dripping classes.
Get expert guidance
Listen to expert trainers and killer playlists to motivate you through every move.
Crush your goals
Stay focused with strength and running programs to get you stronger, faster, fitter.
Plus unlimited access to thousands of workouts
Every class features professional mixed music, timed and paced to your workout