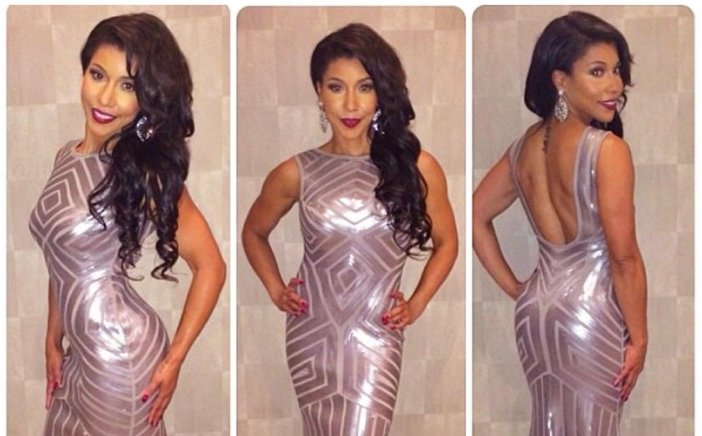 Time to get red carpet ready with Jeanette's Red Carpet Workout!


It's awards season and on Good Morning America Jeanette shared how she get's her clients red carpet-ready.  CLICK HERE to get some of her favorite moves and her 10min Red Carpet Workout! Or log into The Club  www.TheHollywoodTrainerClub.com to get the full 60min workout. For her 10min Red Carpet Workout Jeanette has put together two of her favorite workouts to help you to get red carpet ready or just ready for life. The first one is Total Body Blast! It's just 5mins and it's with one of Jeanette's favorite clients Kelly Rowland. You're going to blast the arms, shoulders, back, booty, abs, EVERYTHING! The second workout is called Precision Camp and it's all ballet inspired sculpting moves. This workout is also only 5mins so NO EXCUES!  You can do this!


Get the full  60min workout in The Club!  Log into  www.TheHollywoodTrainerClub.com, click on Exercise, Virtual Gym and then click on Red Carpet Workout to get the ENTIRE workout. Let's Go!


And don't forget to post a message on the Community wall in the club to let us know that you've completed the Red Carpet Workout! 


This Super Berry Smoothie is jam packed with nutrients that fight cancer, improve heart health, improve your body's fat burning ability & packed with Vitamin C and antioxidants for your skin & hair. It's only 102 calories & packed with 10 grams of fiber to help fat burning, digestion & elimination. The fiber from berries will help you feel full & satisfied! Try it! All you need is 10 of each organic berry: Strawberries, Blueberries, Raspberries & Blackberries! Put them in a blender with 1cup of mixed ice & water and voilaaaaaa! If you want to make it sweeter just add a half banana or half an apple! Enjoy! For more healthy recipes log into the club www.TheHollywoodTrainerClub.comclick Meals then Recipes A-Z then Smoothies/Juices.